Local Products
Kea, as any other small area, has its own traditional products, fruits of apiculture, agriculture and animal husbandry  that are the basic activities of the island' s inhabitants. You will have the opportunity to taste and buy them everywhere. When leaving the island, along with the memories of your vacation, take literally a bit of its taste with you.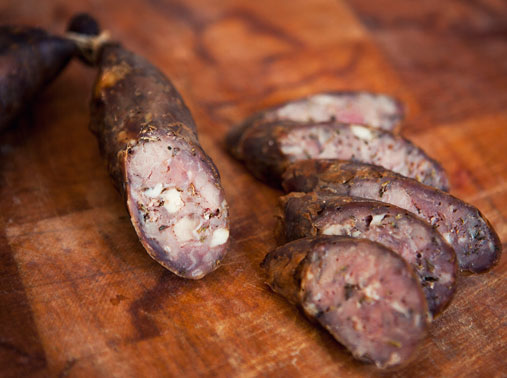 Sausages and Loza
A recipe that passes from one generation to the other in every family of stockbreeders. The sausage is made by pieces of pork meat and spices and is the ideal side dish for wine. Loza, Kea' s version for prosciutto, is an equally special delicacy tightly connected with the island's tradition. It is made from pork meat and it is "smoked" in steam for a couple of weeks before it becomes available for sale, a procedure that gives it a characteristic intense aftertaste.
Honey and apiculture products
Keas' honey is originated from the purest plant, thyme. Its color is gold and its texture is thick. The benefits of honey are many and all contribute to the proper functioning of the body. Apart from being an exquisite delicacy and source of energy, it fights inflammation and cough, it has sedative benefits and it also helps prevent respiratory diseases.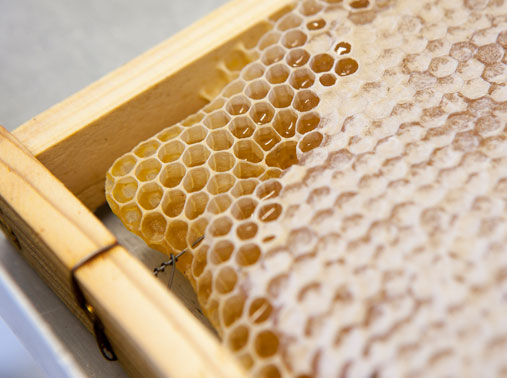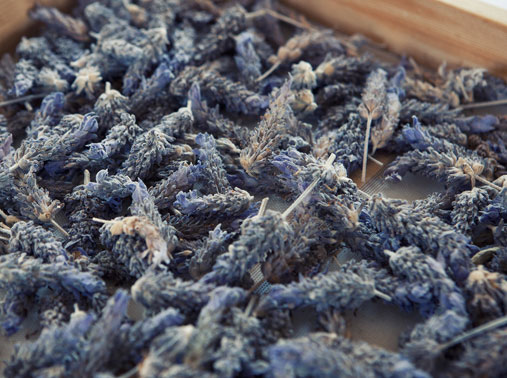 Herbs and spices
From such a fertile place like Kea, they could not miss the herbs and spices. Chamomile, sage, lavender, verbena, basil, oregano, rosemary, "thrymbi" and sedge are among the most common herbs on the island. Each one is known for either their therapeutic or soothing benefits, such as sedge from which the "spatholado" is made, that has therapeutic benefits and is a valuable anti-inflammatory and healing herb. On the other hand, "thrymbi" tea helps stomach pain, strengthens the body and improves hearing, while when added to roasted meat it gives to it a more intense flavor.
Fruits, vegetables and nuts
The most popular fruits because of the island's climate are the waterless cherry tomatoes and the figs or "ambourkounes", as they are called in local dialect. Kea' s trademark though is definitely the acorn. The oak forest of the island gives plenty of nuts that are the basic material for original recipes as well as an exportable product used in leather processing and decorative arts.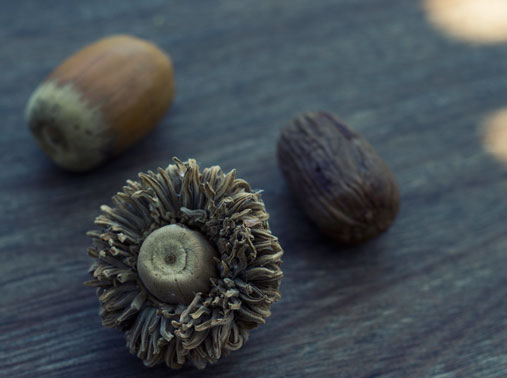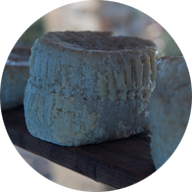 Kea 's cheese
From the island' s delicatessens couldn't be missing of course various kinds of cheeses made with care and love for tradition as "ksino", "kopanisti" "xyrotyri" and "ladotyri".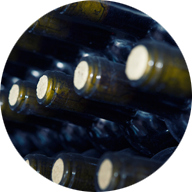 Mavroudi
The vines of Kea's land give many wine varieties, with the dominant "mavroudi", a variety of red wine with intense taste.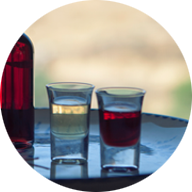 Sweets and drinks
As every Greek island, Kea will leave you a sweet taste through its unique variety of "amygdalota", spoon sweets and liqueurs made of the local herbs.